Clip shows Hawaiian volcano in 2014 and 2017, not the eruption of DRC's Mount Nyiragongo
A video showing close-up footage of lava encroaching on a road and spilling over a cliff has been shared in multiple Facebook posts with the claim that it captures the eruption of Mount Nyiragongo in the Democratic Republic of Congo (DRC). The claims are false: the video actually shows lava flows from Hawaii's Kilauea volcano three years apart.
The 30-second video shared on May 22, 2021, in this Facebook post shows volcanic lava running through a fence and down an embankment onto a tarred road. The clip ends with dramatic shots of lava flowing over a massive cliff into the ocean. 
"Mt Nyiragongo in DR. Congo has erupted," the post's caption reads.
A screenshot of the misleading Facebook post, taken on May 24, 2021
Similar claims were shared on Facebook here and here.
Footage from Hawaii
AFP Fact Check used video verification tool InVID to perform reverse image searches on keyframes from the video and traced the first segment to footage of a volcano from 2014 in Hawaii.
The footage was published by The Guardian in this article from November 10, 2014. A caption with the video described how lava from the Kilauea volcano on Hawaii's Big Island had begun flowing a few months earlier in June. 
As reported by AFP, the slow-moving lava finally scorched its way to within 1.6 kilometres (one mile) of a residential area known as the Ka'ohe Homesteads, burning down a house in its path.
The last clip in the Facebook video also shows volcanic activity from Kilauea, as seen in this tweet by ABC News on April 20, 2017.
The footage was taken by Epic Lava Tours and shared in a post on February 9, 2017. It shows a six-month compilation of different lava flows from the volcano, which erupted in 1983 and has been active ever since.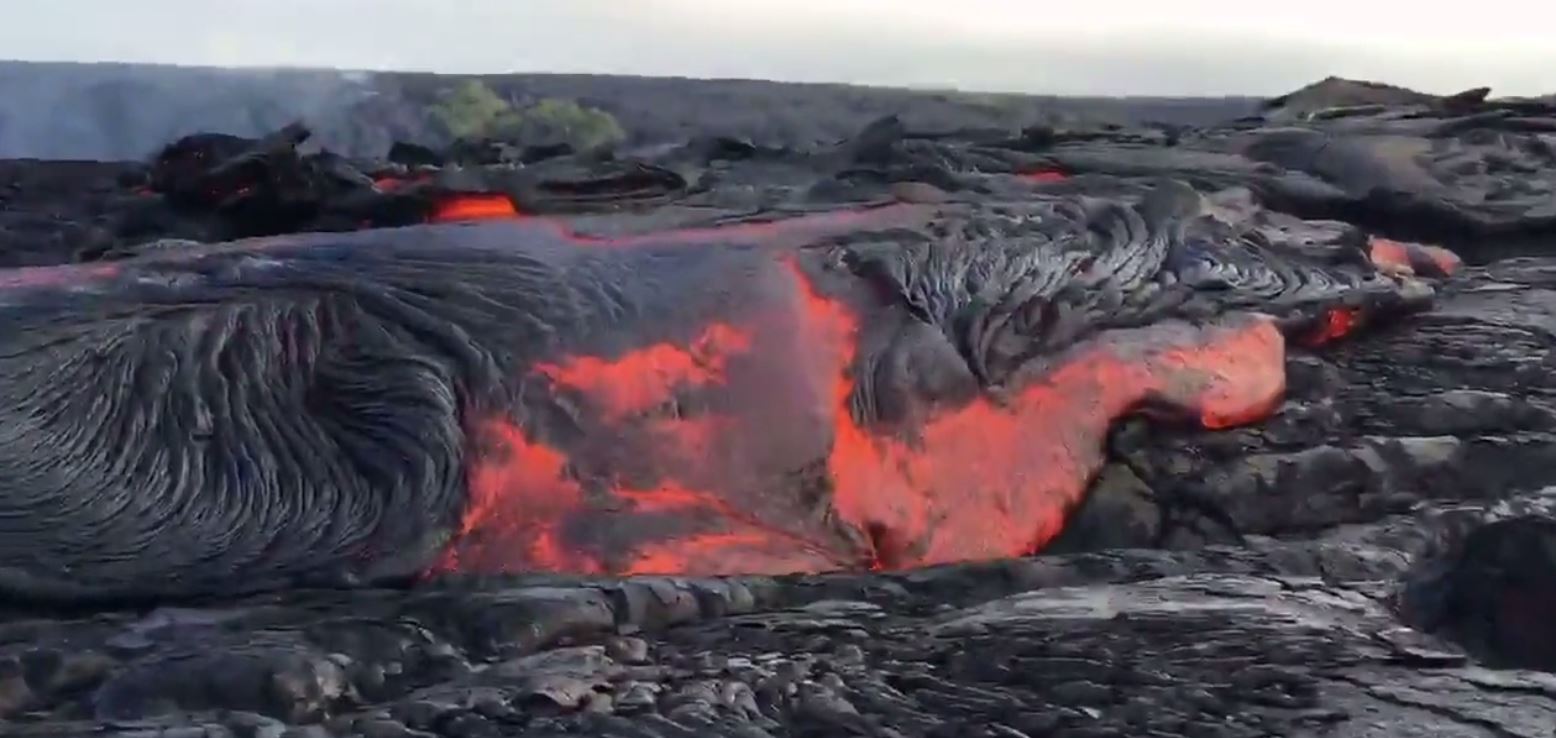 Mount Nyiragongo volcano
As reported by AFP, Africa's most active volcano, Mount Nyiragongo, roared back into life on May 22, 2021, spewing lava that reached the outskirts of Goma, a city of 1.5 million people in eastern DRC.
More than 30 people died and thousands are feared homeless.
Nyiragongo last erupted on January 17, 2002, killing more than 100 people and covering almost all of the eastern part of Goma with lava, including half of the airport's landing strip.