South Africa unrest: video of a man being pelted with stones is a month old
A shocking video showing a man being violently attacked with stones has been spreading online this week following a wave of xenophobic violence in South Africa. However, the footage shows an incident that took place at least a month ago, and according to a local media report from the time it actually shows an angry mob attacking two suspected robbers. The video is not linked to the recent anti-immigrant unrest that broke out in Johannesburg on September 1.
"Nigerian man stoned to death by a South African and his car destroyed. Watch till the end. #saynotoxenophobia," reads the caption on one Facebook video of the incident, which has been shared more than 350 times since it was posted on September 3.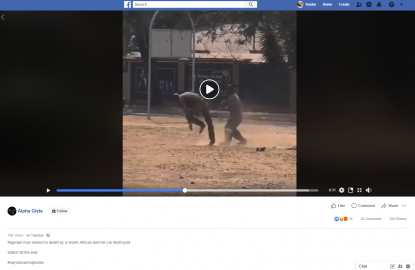 A screenshot taken on September 5, 2019 of the misleading Facebook post
The video has also been shared more than 80 times via a Facebook post accompanied by a poem about anti-immigrant violence.
"Mother Africa is Thirsty, Quenched wt the blood of Mozambiquens Blood of Nigerians Tender blood of Zimbabweans," reads part of the poem. "Johannesburg is Bleeding."
Using InVid, an online tool which allows users to isolate and analyse key frames from videos, we were able to track down another video of the incident, filmed from a different angle. Various features are recognisable, such as the man in the green shirt standing next to the white car.
This video was posted on Twitter on August 5, a month ago -- proving that the incident was not part of the recent deadly unrest in Johannesburg, which broke out on September 1.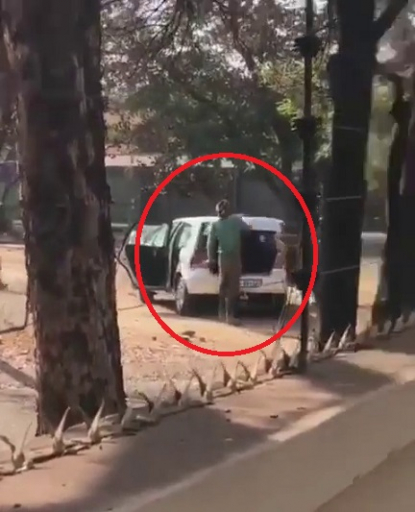 The man in the green shirt standing next to the white car in the misleading Facebook post...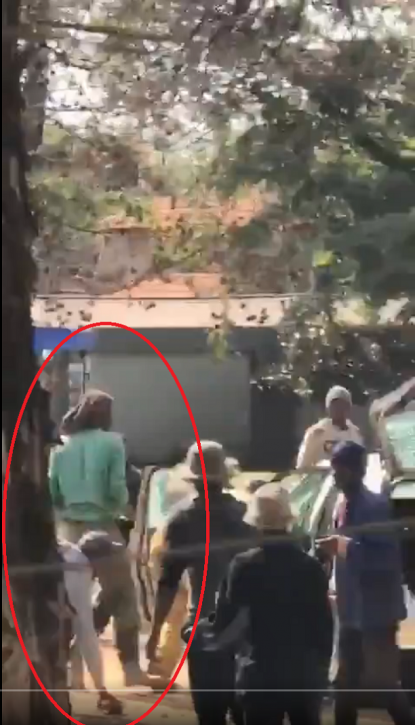 ...and again in the month old tweet.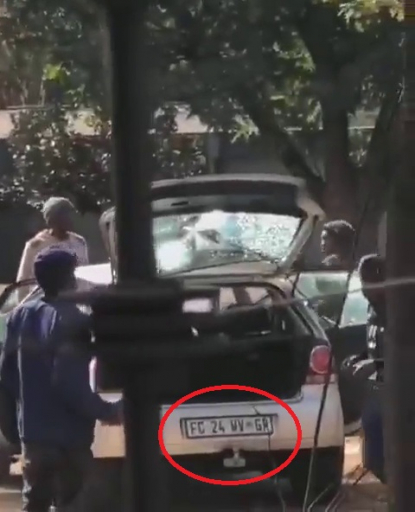 The car and number plate shown in the misleading Facebook post...
... and again in the month old tweet.
In both videos, a street name is visible -- Anderson Road. A basic internet search of "Anderson Road stoning" led us to this local media report about the incident in Menlo Park, a suburb of Pretoria. The report was dated August 3 -- two days before the tweet was posted.
According to the report, two suspected robbers were attacked with stones by an angry mob. There was no reference to the men's nationality. 
We've contacted Pretoria police to ask for more information about the stoning attack. But we do know that this video is not recent, and there is as yet no evidence that the incident it shows was linked to immigration.