The photo shows a baby who had heart surgery in 2012
The image of an intubated baby with a large chest scar has been shared tens of thousands of times on Facebook, with claims that the infant had recently survived heart surgery before testing positive for the novel coronavirus. This is misleading: the pictured baby had heart surgery in 2012 and the now seven-year-old child does not have COVID-19, his parents say.
Facebook posts shared over 66,000 times here, here and here depict a picture of a small baby connected to medical equipment with surgical staples down its chest. 
One of the misleading Facebook posts has been viewed more than 12 million times in the last three months. 
The caption reads: "This is baby Kyle. Few weeks ago He survived an opened heart surgery, And today the doctors confirm That he has Corona Virus, He is not asking for your money, He only want you to help him out, by sharing this post to even if it's 5 different Facebook groups so He can get many prayers as possible, please don't ignore him (sic)."
Some of the posts link to a page created on May 19, 2020, which is categorised as a musician/band but doesn't feature any music.
A screenshot taken on June 24, 2020 of the misleading Facebook post
The claims have been shared in numerous countries, including South Africa, Nigeria, Ghana, and Bangladesh.
However, reverse image searches on Yandex and TinEye show that the image has been online since at least 2017.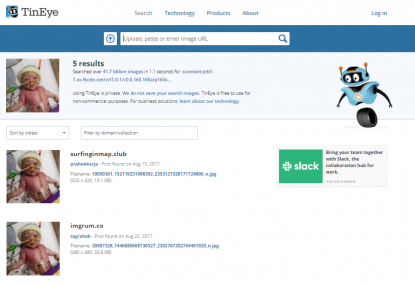 A screenshot taken on June 24, 2020 of the TinEye results
One link on the reverse image search leads to an article published on January 14, 2014, on Stuff, a New Zealand-based news website. 
The story titled "Little battlers: Heart surgery at 5 days old" details how a baby boy named Cameron Bartle -- not Kyle -- had his first open-heart surgery in 2012 after being diagnosed with a congenital heart defect.
The article shares the same picture with a caption saying it was a seven-day-old Cameron.
An internet search of the keywords "Cameron Bartle heart surgery" finds an article on June 19, 2016, by the New Zealand Herald reporting on his extensive medical journey.
By his fourth birthday in 2016, Bartle had had four open-heart surgeries.
A screenshot taken on June 25, 2020 of a post by the Starship Foundation marking Cameron's fourth birthday
The search also reveals a YouTube video on October 26, 2016 of his parents Rachael and Nick Bartle sharing how they overcame the ordeal. The video shows the same image of the baby used in the misleading posts circulating on social media this month.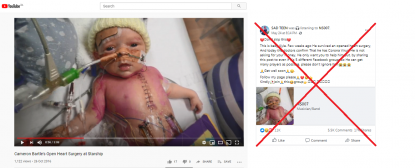 Screenshots of the image in the misleading Facebook post compared with the picture in the YouTube video
AFP Fact Check has tried to contact the parents but they have not yet replied. 
Last month, Cameron's mother told US fact-checking website Lead Stories that the now seven-year-old boy does not have COVID-19.
"I want people to know that photo is my son, he's not named Kyle, and he doesn't have Covid-19."