No, then-Indonesian president Sukarno did not hang out with Marilyn Monroe, Jackie Kennedy and Elizabeth Taylor
A photograph purportedly showing Indonesia's founding president Sukarno with Marilyn Monroe, Jackie Kennedy and Elizabeth Taylor has been shared widely for years. The photo is fake and was created by an Indonesian Photoshop expert.
Wowshack, an Indonesian website specialising in viral content, published the photo in November 2017 in an article meant to show "30 Rare Historical Pictures" about Indonesia. 
The black and white image appears to show Monroe, Kennedy and Taylor sharing a joke with the late Indonesian leader, who is dressed in a crisp military-style jacket, black tie and peci cap favoured by Muslim males in Indonesia and Malaysia.
Old Pics Archive also posted a tweet to its 588,000 followers in April 2018 stating the image was "Circa 1960s".
However the photo is a digitally manipulated fake by Indonesian artist Agan Harahap, who told AFP in a phone interview that he created the scene by stitching together five different images using the digital editing software Photoshop. 
"I put that particular image [together] during the 2013 Jakarta Biennale. The big theme of the Biennale was about tactics, strategy. So I manipulated history. We always hear stories about Sukarno that he is an alcoholic and a womaniser, etc, but we're lacking visual evidence. So I made one," he told AFP.
Harahap said the original photo of Sukarno was taken during a 1961 visit to the United States, where the Indonesian leader met President John F. Kennedy.
"I found Sukarno's picture first, then I was thinking who would be the women? Of course Marilyn Monroe, then I found an image of her chatting. Then who would be next to her? I kept looking and no one seemed to fit in until I found image of JFK's wife," said Harahap, who also added in Taylor and a background image.
Harahap emailed a copy of the photo to AFP to use in this blog post and an inspection of the image's metadata using the Invid plug-in showed Photoshop was used to modify it in April, 2014.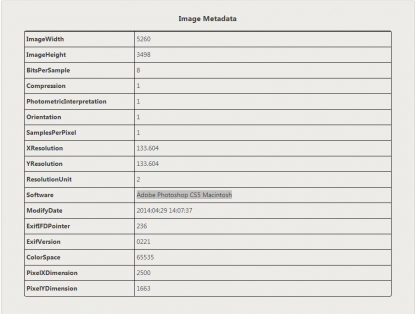 Invid metada test
The image is just one of dozens that Harahap has manipulated to fool social media users and news outlets in recent years.
Harahap said he created the fake-paparazzi photos to highlight the problem of untrusworthy viral internet content and poor digital literacy in Indonesia -- and to warn social media users not to believe everything they see.
"Because what makes an impact on social media, it affects real life, especially in religion and politics. That's not okay," he said.
Other viral photos created by Harahap include one of him drinking cheap vodka with Metallica singer James Hetfield, and actress Angelina Jolie looking broody after apparently being arrested by Indonesian police.
Manipulated photo created by Agan Harahap
In another, US President Donald Trump is singing Indonesia's most popular music, Dangdut, at a packed nightclub.
Manipulated photo created by Agan Harahap
Many of his manipulated images can be seen on his Instagram account. Harahap's work has made him an internet celebrity in his own right: he has nearly 67,000 followers on Instagram.
Here are more excerpts from AFP's interview with Harahap.