Old video of whistleblower accusing Philippine vice president of poll fraud recirculates in misleading social media posts in 2020
A video has been viewed hundreds of thousands of times in multiple YouTube and Facebook posts that claim it shows a December 2020 news report about a whistleblower accusing Philippine Vice President Leni Robredo of poll fraud. The claim is misleading; this video has circulated in news reports since May 2016, following Robredo's vice presidential win.
The 19-minute 21-second video was posted here on YouTube on December 15, 2020. It has since been viewed more than 225,000 times.
A screenshot, taken in December 16, 2020, of the misleading post.
The video's Tagalog-language title translates to English as: "THIS IS SHOCKING: Robredo EXPOSED by STAFF of LIBERAL PARTY| CHEATING against MARCOS BUSTED!!"
A voiceover in Tagalog can be heard at the start of the video. The comments translate to English as: "This news just in. The person bribed by the Liberal Party to rig the 2016 national elections has surrendered."
It then shows a person whose face is covered, describing what he claims are fraudulent activities in the 2016 elections that supposedly led to Robredo's victory.
Comments from some YouTube users on the video indicate they were misled by the clip.
"This is a great Christmas gift for the yellows," one wrote, referring to Robredo's Liberal Party with the pejorative "yellow".
Another wrote: "There, someone finally spoke up. What now [Commission on Elections] and Supreme Court? Are you blind, mute and deaf."
A screenshot, taken on December 16, 2020, of a selection of comments under the misleading post.
An identical video was also shared alongside a similar claim here, here, here and here on Facebook.
The claim is misleading.
Reverse image searches of the video's keyframes using InVID-WeVerify, a digital verification tool, shows it was taken from this earlier video, streamed live by the Philippine news organisation Rappler on Facebook May 30, 2016.
Rappler's video is captioned: "LIVE: 3 whistleblowers on alleged electoral fraud now at the Senate".
Below is a screenshot comparison of the video in the misleading posts (L) and the Rappler video (R):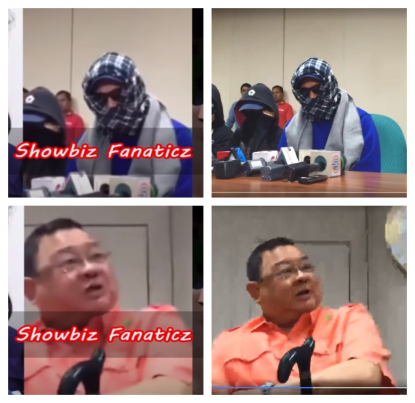 A screenshot comparison of the video in the misleading post and the Rappler video.
Multiple local media have reported on the event in May 2016, for example the Inquirer here and GMA News here.
Despite the claims made in the video, Robredo was proclaimed vice president by Congress in 2016. The announcement can be seen here in a May 2016 YouTube video by Philippine broadcaster ABS-CBN.
As of December 16, 2020, no reliable news reports state a new whistleblower has come forward in late 2020 accusing Robredo of fraud.