No, this photo does not show a Zambian nurse who swapped thousands of babies
Articles shared thousands of times on Facebook claim a Zambian nurse named Elizabeth Mwewa swapped around 5,000 babies "for fun" in a maternity ward in Lusaka. The claim is false; the General Nursing Council of Zambia says she doesn't exist.
Articles relaying the claims have been shared on multiple Facebook accounts, including those of news sites in Nigeria, Kenya and South Africa (we've archived these links to preserve them). The claims were also published by MSN, who later removed the story after it emerged that it was false.
One article from Legit.ng, a Nigerian news site, has racked up more than 47,000 shares since it was posted on April 6, according to the Crowdtangle social media monitoring tool.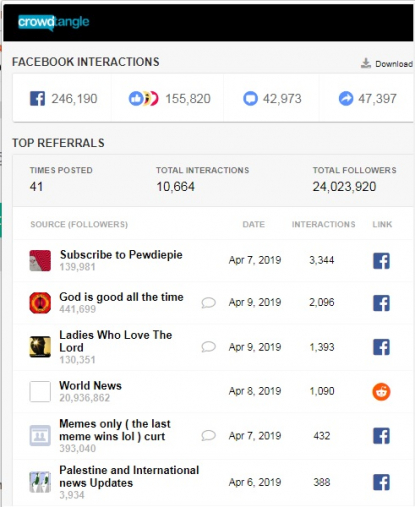 A screenshot of figures showing shares of Legit.ng's article, taken on April 10
Legit has since deleted its Facebook posts sharing the story, but the article can still be found on its website.
A screenshot of the misleading article taken from Legit.ng on April 10
The article quotes a report from the Zambian Observer dated April 3, claiming that Elizabeth Mwewa is suffering from cancer and confessed "in her sick bed" to swapping "close to 5,000 babies" when she worked as a nurse at the University Teaching Hospital in Lusaka.
"If you were born in UTH between the years 1983 and 1995, chances are your parents may not be your biological parents. I had developed a habit of swapping newly born babies just for fun," the article quotes her as saying.
She goes on to ask for forgiveness: "I have caused some faithful couples to divorce after going for DNA tests … I have caused many mothers to breastfeed children who are not theirs biologically. I don't want to go to hell for that. Am really sorry I have sinned a lot."
The Zambian Observer has since reported on an investigation by the General Nursing Council of Zambia which rubbished the claims.
The organisation said in a press release on April 5 that "there is no such a midwife on the GNCZ register, neither did such a midwife ever existed and later on worked in maternity ward at UTH".
Below is a copy of the statement, which was sent to AFP.
A screenshot of the General Nursing Council of Zambia press release sent to AFP on April 8
 The Zambian Observer also used the same photograph of a nurse in another article published on April 8, about a mistaken baby swap at a hospital in Ndola, near the border with DR Congo.
"Two mothers have been left traumatized after their respective newborn babies were mistakenly swapped by nurses at Ndola Teaching Hospital on Saturday," the article reads.
Unlike the previous claims about the swapping of 5,000 babies in Lusaka, this report is true.
Hospital Public Relations Officer Sheona Kamwendo told AFP that there was a "mistake" involving two mothers with similar names who gave birth around the same time on April 6.
Following AFP's fact-check, Kenyan site TUKO.co.ke admitted it "fell for the story" in an apology published on its website. 
Can you help us find the woman in the photo?
The claim about 5,000 babies being swapped is clearly untrue -- but who is the woman in the photograph?
A Google reverse image search leads to a beauty blog created by Ma Sedaye, who says she is a Zimbabwe-born nurse living in Columbus, Ohio.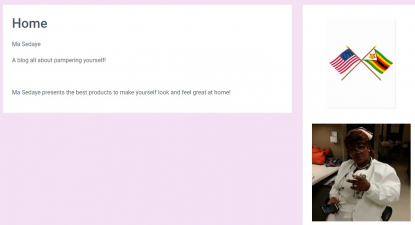 A screenshot of Ma Sedaye's blog, taken on April 10
AFP contacted Ma Sedaye but has yet to receive a reply.
We're still looking for the woman in the photo. If you know who she is, you can get in touch here.
EDIT April 11 - paragraph added with apology from TUKO.co.ke
EDIT April 12 - updated with MSN removing the story