No, this is not a video of the Pakistan national flag being waved at a victory procession for an Indian political party
A video is circulating on social media that purportedly shows Pakistan's flag being waved at a  procession to celebrate the victory of India's main opposition Congress party in key state polls in a town in the western state of Rajasthan. The claim is false and the green flag waved during the procession was not the national flag of Pakistan.
A video that has been shared by multiple accounts on social media, including here where it has been viewed more than 200,000 times since it was posted on December 11, 2018, purports to show Pakistan's national flag being waved at a Congress party victory procession in Rajasthan after recently concluded state elections.
The caption in the video says in Hindi: "Pakistan flag is being waved at victory rally of Congress, this is a report from Tinwari in Rajasthan. Hindus participating in the rally should have some shame."
But the flag seen in the video in the misleading Facebook post is actually an Islamic flag not the national flag of Pakistan.
Here is a screenshot of the flag: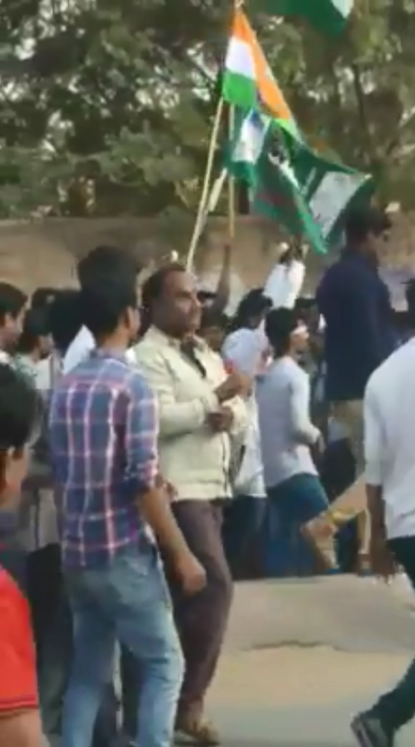 Screenshot of the flag
Pakistan's flag is also green but it has a white stripe on one side and a white crescent and star on the other. The flag in the misleading post does not have a star and crescent. 
Here is an image of the Pakistan flag: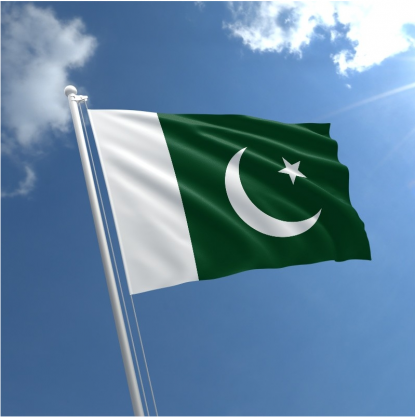 Image of Pakistan flag (AFP)
The Rajasthan Police tweeted about the misleading post on December 12, 2018 saying that the claim is false and no Pakistan flag was waved in the victory procession of Congress.
Screenshot of tweet