No, the India Gate bears the names of 13,300 soldiers who died between 1914 and 1921
A post shared thousands of times on Facebook and Twitter claims the names of more than 95,000 "freedom fighters" are written on the India Gate war memorial in New Delhi, and that more than 61,000 of those listed are Muslims. The claims are false; the names of far fewer servicemen -- 13,300 -- are written on the memorial and the religion of those who died is not noted, according to the Commmonwealth War Graves Commission (CWGC), which maintains the India Gate.
The post was published here on Facebook on June 28, 2019 with a photo of MP Asaduddin Owaisi. It has been shared more than 21,000 times after being published by a page called "AIMIM India", which has 240,000 followers. 
Owaisi is an MP with the All India Majlis-e-Ittehad-ul-Muslimeen (AIMIM) political party in India. On its official page, the party says it works to "protect and promote the rights of Muslims, Dalits, Adivasis, Other Backward Classes (OBC), other minorities and all other underprivileged communities in India."
The Hindi-language text in the graphic translates to English as: "There are 95,300 names of freedom fighters inscribed on Delhi's India Gate...
Muslims - 61935
Sikhs- 8050 
OBC (Other Backward Class) 14480
Dalits 10777
Upper castes 598 
and Sanghi 0 
And some shameless people call Muslims traitors when their own history is spying for the British."
Below is a screenshot of the misleading post:
Screenshot of the misleading post
An identical message -- without Owaisi's image -- was published with Hindi language text on Twitter and Facebook, for example here and here in July 2019.
The claim is false. The India Gate memorial is dedicated to 70,000 troops of British India who died between 1914 and 1921 -- many in the First World War. There are "13,300 Commonwealth servicemen commemorated by name on the memorial", according to the Commonwealth War Graves Commission (CWGC).
The CWGC also provides the details of soldiers who died here. 
Below is an AFP photo of the India gate: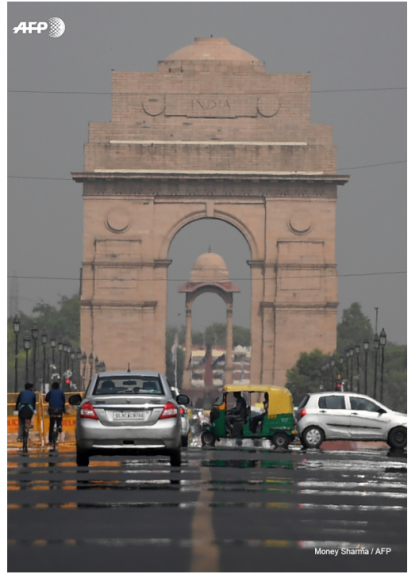 The CWGC About Us page says one of the organisation's principles is that "there should be no distinction made on account of military rank, race or creed."
Below is a screenshot of the page with that principle outlined in red.
The post was previously fact checked by the Times of India newspaper here.